In appreciation for all of our conference speakers, a donation is being made in each speakers' name to the RISE Center, a nationally recognized early childhood education program serving children of varying abilities. Learn more about the RISE Center here.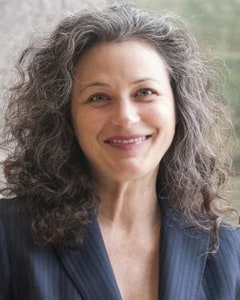 Lori Medders
Risk Management - Changing Liability Landscape
Lori Medders, PhD, joined Appalachian State University's Department of Finance, Banking & Insurance in August, 2017, and serves the university as the Joseph F. Freeman Distinguished Professor of Risk & Insurance and the Director of the Walker Honors Program. Lori founded a faculty-student-business collaborative research consultancy called AppR.I.S.E (Appalachian Risk Initiative for Student Engagement).
Dr. Medders earned a Bachelor of Science in Commerce & Business from The University of Alabama. She also holds a Ph.D. in Business Administration from Georgia State University. Prior to joining Appalachian State, she was on faculty at Florida State University, Georgia State University, and Georgia Southern University.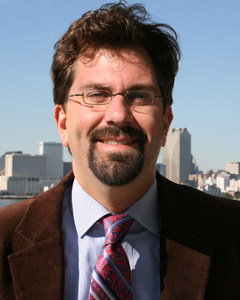 Kyle Wedberg
Capital Planning
Kyle began his career as an AmeriCorps volunteer in Boston, MA, and later joined the staff and led new site development and the startup of new City Year programs. He has served as a Senior Budget Analyst for the City of Chicago; Deputy Chief Financial Officer of the School District of Philadelphia; and Chief Administrative Officer of the Louisiana Recovery School District. Kyle most recently served as President and Chief Executive Officer of NOCCA- the performing and visual arts high school for the State of Louisiana. He has also served as commissioner and past chair of the New Orleans City Planning Commission and Volunteer Louisiana.
Kyle has a BA from St. Olaf College and a MPA from the University of Massachusetts at Amherst and is completing his PhD in Public Policy from the Southern University Nelson Mandela School of Government.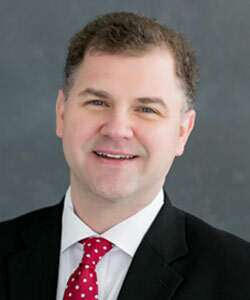 Lee Garrison
Preparing for Rating Agency Presentation
L. Lee Garrison graduated from the University of Alabama in 1997 with a Bachelor of Science degree in finance with a concentration in real estate as well as a minor in political science.
Garrison was elected to four consecutive terms on the Tuscaloosa City Council from 1997 to 2013 and served as Finance Chair from 2001-2013. He enjoyed a successful career in the insurance services industry before joining Frazer Lanier. He currently serves on the Board of Directors of the Business Council of Alabama and the United Way of West Alabama Campaign Chairman's Cabinet.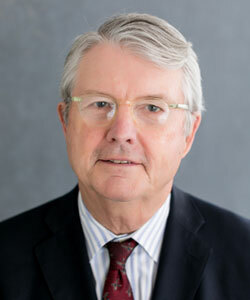 Bob Young
Preparing for Rating Agency Presentation
Robert H. Young, Jr. graduated from the public schools of Selma, Alabama, and from Auburn University with a Bachelor of Science degree in 1971. After serving in the United States Army, he entered the investment banking field in 1972 and joined The Frazer Lanier Company in 1976.
Young has served as a member of the Auburn University Business School Advisory Committee, and as a Committeeman and Vice-Chairman on the District V Business Conduct Committee of the National Association of Securities Dealers.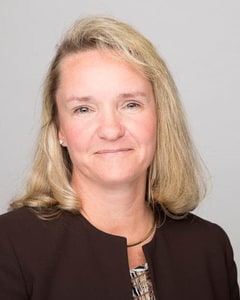 Lisa Parker
GASB Update
Lisa Parker is a senior project manager with the Governmental Accounting Standards Board. Prior to joining the GASB in 2008, Parker worked for Runyon Kersteen Oulette CPAs for 10 years, the town of Old Orchard Beach, Maine as finance director and interim town director for 2 years, and the city of Saco, Maine as finance director for 8 years.
Parker is a certified public accountant and a chartered global management accountant. She is also a member of the Association of Governmental Accountants, the American Institute of Certified Public Accountants, and the Maine society of Certified Public Accountants.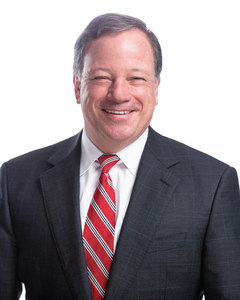 Tom Albritton & Brian Paterson
An Ethics Law Primer for Government Financial Professionals
Thomas B. Albritton became the Executive Director of the State of Alabama Ethics Commission in March of 2015. Before coming to Montgomery, Tom practiced law in his family law firm in Andalusia for 23 years and generally represented public sector clients including elected officials, counties and municipalities. He was an Assistant District Attorney for the 22nd Judicial Circuit, and was a municipal court judge for 17 years, as well. He is a 1989 graduate of the University of Alabama, and a 1992 graduate of the University of Alabama School of Law.
Brian Paterson has served as the Assistant General Counsel of the Alabama Ethics Commission since October of 2020. He graduated from Auburn University at Montgomery in 2017 and from the University of Alabama School of Law in 2020.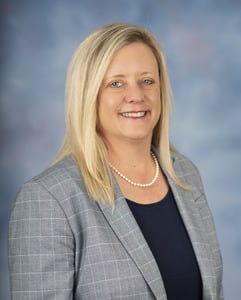 Megan McGowen Crouch
Citizen Surveys
Megan McGowen Crouch serves as the City Manager for the City of Auburn. Prior to her appointment as the City Manager, Megan served as the Assistant City Manager/COO. Megan has worked for the City for over 24 years.
In addition to her work with the City of Auburn, Megan has also worked with the International City/County Management Association and the Urban Institute to provide Economic Development and Strategic Planning training and technical assistance in Bulgaria, Serbia and Kosovo. She currently serves as President of the Economic Development Association of Alabama (EDAA) Board of Directors and is a National Vice President for Alpha Xi Delta Women's Fraternity. She has a bachelor's degree in Urban Studies from California State University – Northridge and a master's degree in Community Planning (MCP) from Auburn University.
Randy Wilborn
Fraud Safeguards in Government
Randy is vice president and a senior product manager within the Treasury Management division of Regions Bank headquartered in Birmingham, Alabama. Prior to his current position, he served as a product manager for ACH, EDI, and Wire Transfer.
Wilborn earned a B.S. in Accounting from Tuskegee University, a Master of Arts in Public and Private Management from Birmingham-Southern College, and completed the BMA School for Bank Marketing and Management held at the University of Colorado, Boulder. He holds an Accredited ACH Professional (AAP) designation and a Certified Treasury Professional (CTP).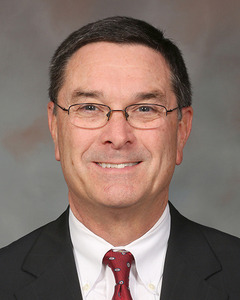 Jeffrey Taylor
Fraud Safeguards in Government
Jeff joined Regions in 2014 and serves in a leadership role within the Regions Treasury Management line of business. He leads the Bank's efforts to evaluate, mitigate, and educate Commercial clients regarding fraud and the development and execution of the Bank's Commercial Payments Strategy. Prior to this role, Jeff led the Treasury Management Productsand Services team responsible for Payables, Receivables and Fraud solutions.
Taylor earned his degree in Business Administration from Freed-Hardeman University and has also earned the Certified Treasury Professional designation from the Association for Financial Professionals.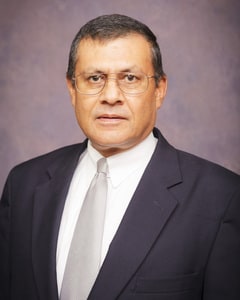 Ahmad Ijaz
Economic Update
Ahmad Ijaz is the Executive Director and Director of Economic Forecasting for the Center for Business and Economic Research at the University of Alabama. His background is in national, regional, state, and county level economic analysis and forecasting; financial and industry analysis; economic and financial modeling; economic impact modeling and estimation; and economic policy research.
He has authored/co-authored several reports and studies regarding national, regional, state and local level economic policies, tax issues, industry analysis, public policy issues and economic impact analysis. Ijaz holds an undergraduate degree in Finance and a graduate degree in Economics and is a member of American Economic Association, National Association of Business Economics.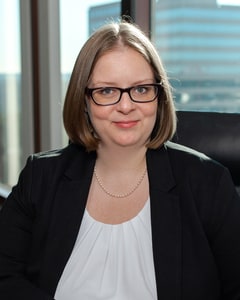 Kate Russell
Grant Accounting
Kate Russell is a Senior Manager with Mauldin and Jenkins. She is a "Double Dawg" with both an undergraduate degree and a Master's in Public Administration from the University of Georgia.
Kate came to M&J after ten years as a CFO and Director of Administration in Georgia state government. While with the state, Kate was responsible for overseeing the administration of nearly $80 million annually in grant funds to local government and not-for-profit agencies across Georgia.
Kate has also worked with a variety of state and local government entities on operational and organizational assessment and change management, working to design and improve internal controls, grants management practices, financial reporting processes, and assisted in updating policies and procedures to ensure state and federal regulatory compliance.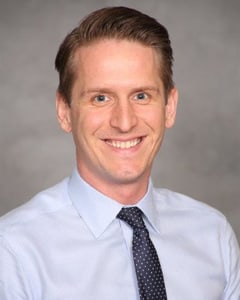 Alex Southern
Cybersecurity and Fraud Protection
Alex Southern is an Executive Director and an Information Security Manager for the Global Cybersecurity Team at JP Morgan Chase & Co. Alex is a trusted risk advisor, focused on enabling the lines of business priorities, providing advice and ensuring the firm has the right Cybersecurity and Technology controls to meet its risk appetite and regulatory obligations.
Alex has worked for JP Morgan Chase & Co for the past 10 years. Prior to JP Morgan Chase & Co Alex worked for 4 years at UBS in London as a Program Manager in their Investment Banks Equities Technology Team.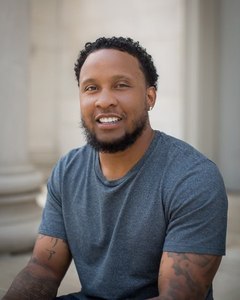 Rashad Johnson
Living a Life with Purpose
Former NFL player and University of Alabama standout Rashad Johnson is a business owner, entrepreneur, public speaker, and leadership and personal development coach — an inspiration to strivers, especially those whose journey requires defying the odds.
Rashad is founder of Walk-On Life, a holistic personal and professional development system, as well as founder of the non-profit Walk-On to Champions Foundation. Rashad says of his calling: I am on a mission to help athletes, students, corporations and community leaders become the best version of themselves.
Rashad has also served on University of Alabama Head Football Coach Nick Saban's staff, and currently is an AL Gameday Sideline reporter for Crimson Tide Sports, featuring half-time interviews with Coach Saban.