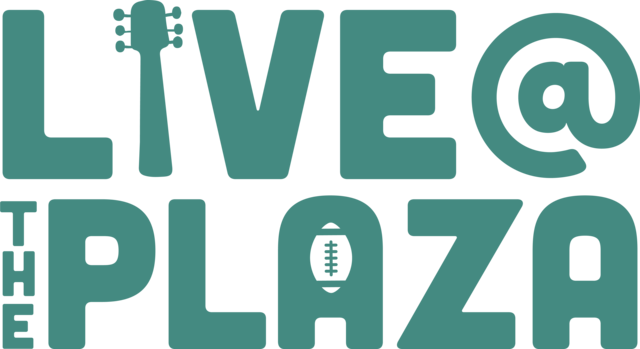 Free, Live, Local Music @ Government Plaza
After a brief hiatus, the Live at the Plaza free summer concert series is back! Every Friday in June and July, plus on select dates in the fall, the City will feature local live performances in the family-friendly atmosphere of Government Plaza. The shows are held from 6 to 9 p.m., and admission is free and open to the public.
Food and Drinks
Each Live at the Plaza event will have a selection of local food trucks parked around Government Plaza where food and beverages can be purchased. Government Plaza is also located in the Downtown Entertainment District, so you may purchase alcoholic beverages to go from nearby participating establishments and bring them onto the plaza. Alcoholic beverages from home are not allowed.
Seating
Please feel free to bring lawn chairs and picnic blankets to spread out with your family and friends. We just ask that you leave your pop-up tents at home so everyone gets a clear view of the stage!
Lineup
We're working hard to lock down the lineup of live performances for this summer, and we'll post it here and on the City's social media channels on April 23!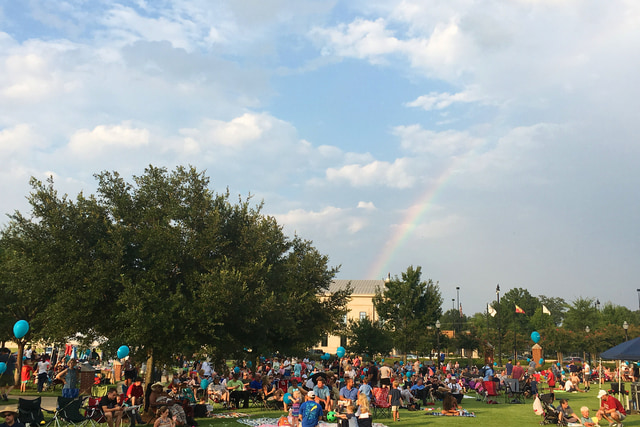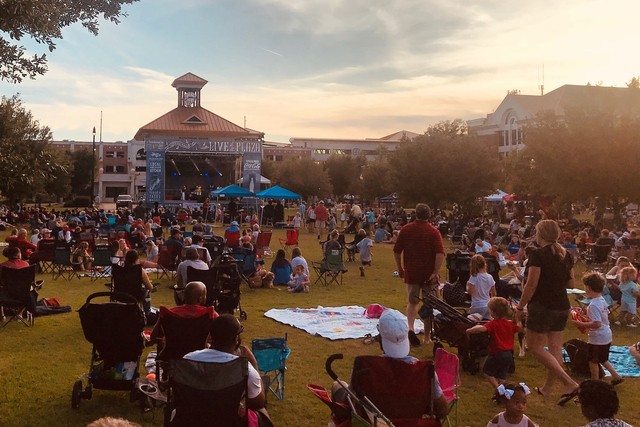 Food Vendors & Exhibitors
Local nonprofits, organizations and retailers can rent exhibitor space for $25 at each performance. Mobile food vending (food trucks) and catering vendors may also apply to serve at each performance. A limited number of spaces are available, and food and retail vendors must have a valid license. Vendor applications open on April 6, and will be due by May 1.
Performers
Live at the Plaza showcases some of the Tuscaloosa Area's best live talent! The application window to be a performer for this summer's Live at the Plaza Concert Series has closed. A selection committee will review applications and choose performers by April 16. We'll announce the lineup on April 23!
Sponsorship Opportunities
For more information about sponsorships, please contact Michelle Smart at msmart@tuscaloosa.com or (205) 248-4900.
Series Partner ($5,000)
2 Available
Premium Banner Space (directly in front of the stage) at all scheduled performances.
Event provides custom banner.
One 30-second scripted announcement at each scheduled performance.
Reserved vendor space at each scheduled Live at the Plaza concert.
Social media & website exposure.
Series Supporter ($750)
8 Available
Banner space located in the stage area for all scheduled Live at the Plaza concerts.
Performance partner ($750)
8 Available
Official performance presenter for (1) Live at the Plaza Artist (sponsor choice).
Premium banner space at selected performance.
One 15-second announcement at selected performance.
Kids Station Partner ($1000)
1 Available
Presenter of kids station for all scheduled Live at the Plaza concerts.
Deluxe banner space in kids area for all Live at the Plaza concerts.
* All sponsors, with the exception of Series Partners and the Kids Station Partner, are responsible for providing a banner (no larger than 3x5), with grommets.