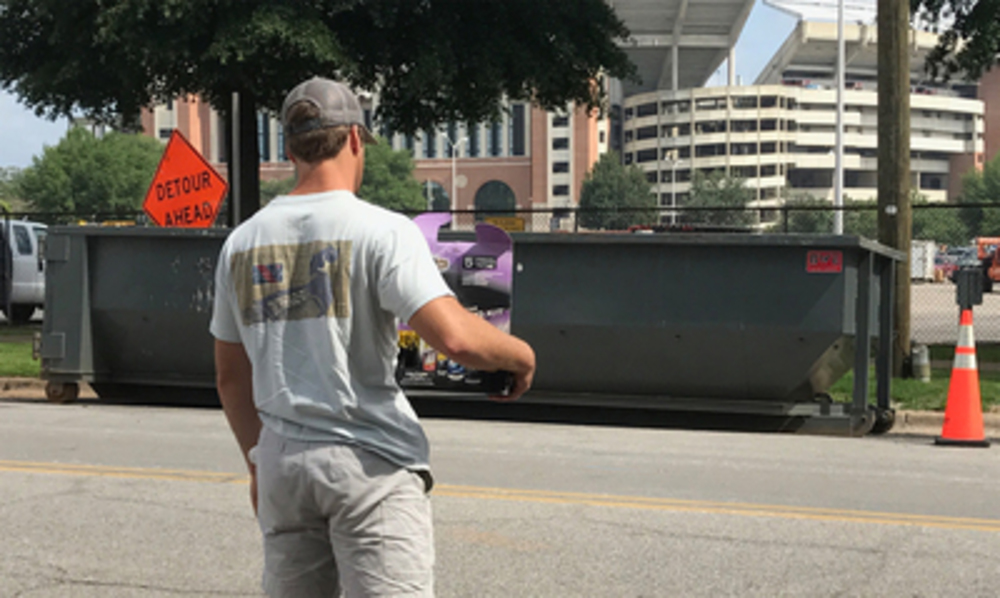 Additional dumpsters added to assist students during moving process
July 28, 2019
Tuscaloosa, AL - Environmental services will place nine additional dumpsters around the City in areas with high college student populations from Saturday, Aug. 3 until Sunday, Aug. 18.

The dumpsters are issued to assist students and their families in the removal of household waste that accumulates during the moving process. Locations for the dumpsters are:
5th Avenue at 16th Street
Meador Drive at Cloverdale
8th Avenue at 11th Street
11th Avenue at 12th Street
12th Street (behind Tutwiler)
7th Avenue at 13th Street
9th Avenue between 12th and 13th Street
12th Street at 14th Avenue
Thomas Street
Dumpsters will be marked with move-in/move-out signage. These additional dumpsters are strictly for residential use and are not to be used for contractors or businesses. All debris should be placed inside the dumpsters and not around the dumpsters on the ground.

To limit the amount of garbage created during move-in and move-out, items like cardboard boxes, plastic bottles #1 and #2, plastic bags, aluminum cans, steel soup cans, newspapers/magazines, and office paper can be recycled in the blue curbside recycling bin or the drop-off recycling trailers located around the city.

Electronics can be recycled at the City's Richard Curry Jr. environmental services facility at 3440 Kauloosa Ave. Monday through Friday from 8 a.m. until 5 p.m. Tuscaloosa 311 will also be open and taking calls during UA move-in weekend. The dates and times are as follows:
Saturday, Aug. 17 at 8 a.m. – 5 p.m.
Sunday, Aug. 18 at 1 p.m. – 5 p.m.
To learn more about move-in/move-out and about recycling in Tuscaloosa, call Tuscaloosa 311 at 205-248-5311 or visit Tuscaloosa.com.