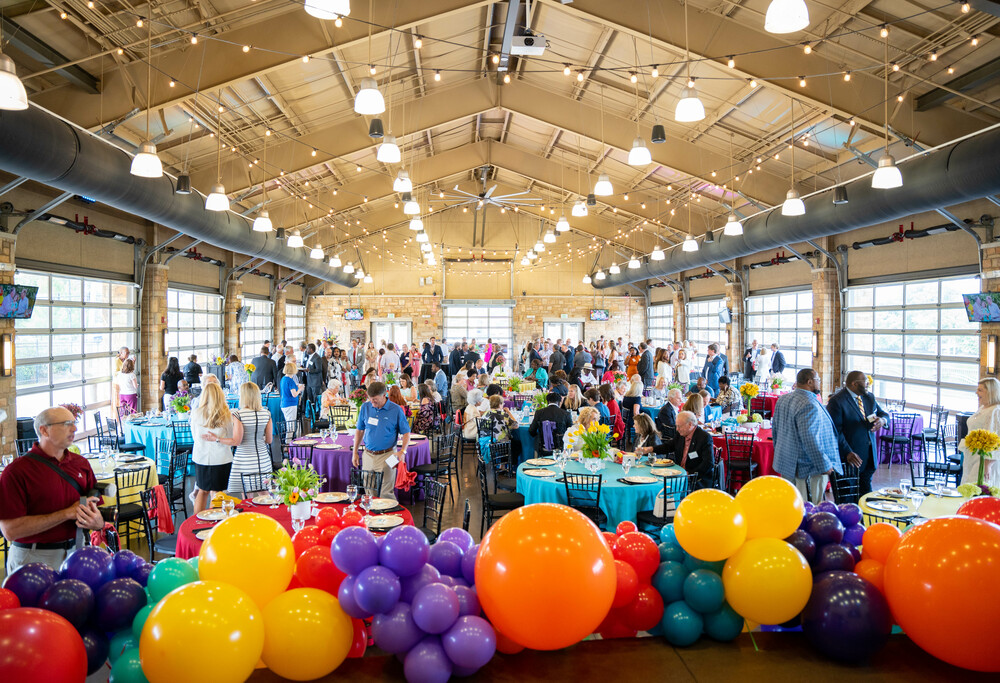 Saban Center Celebration and Masterplan Update
May 19, 2022
On Thursday, May 18 the Saban Center partners and key community stakeholders gathered at the Tuscaloosa River Market for brunch to celebrate the progress that has been made on the project since it was announced in 2019.
In the video screened at the event, the Sabans and Mayor Maddox shared new renderings of the Saban Center based on the completed masterplan for the site. The video introduced the new branding for the Saban Center, and shared that when the Children's Hands-On Museum moves to the Saban Center in 2025, it will be re-branded and known as Ignite at Saban Center.
See photos and read the full story here.