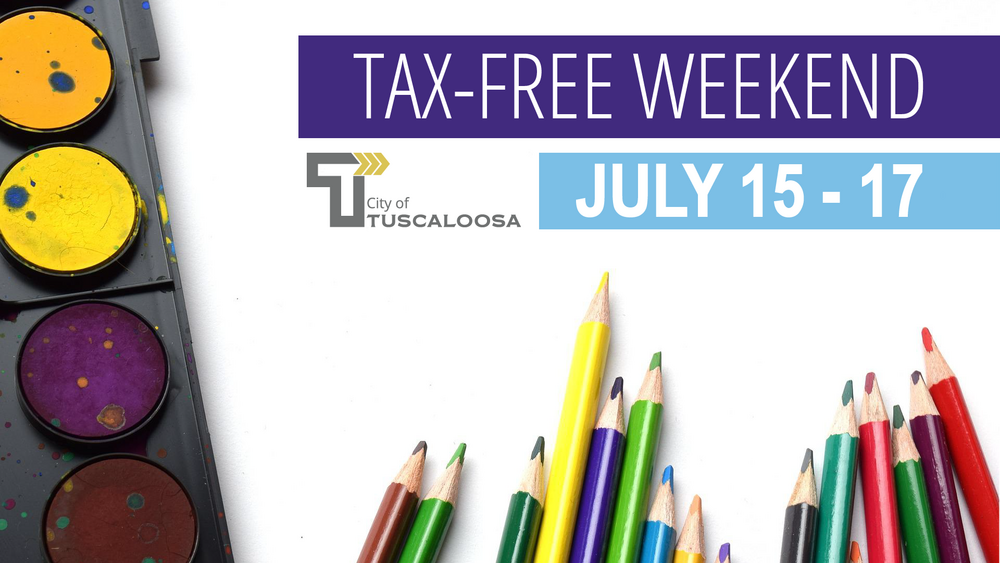 City of Tuscaloosa to Participate in Back-to-School Sales Tax Holiday
July 14, 2022
The City of Tuscaloosa will participate in the Alabama Back-to-School Sales Tax Holiday this Friday, July 15 through Sunday, July 17.

During this sales tax holiday, the state will waive its sales tax and Tuscaloosa will waive local sales taxes on school-related products, saving purchasers 10%.

Tax-exempt products, as designated by the state, include:
Clothing priced at $100 or less per article
School supplies valued at $50 or less per item
Books that cost $30 or less
Laptops, computers, tablets and printers with a selling price of $750 or less
The tax-free weekend begins at 12:01 a.m. July 15 and ends at midnight July 17. For more details, visit revenue.alabama.gov/sales-use/sales-tax-holidays.