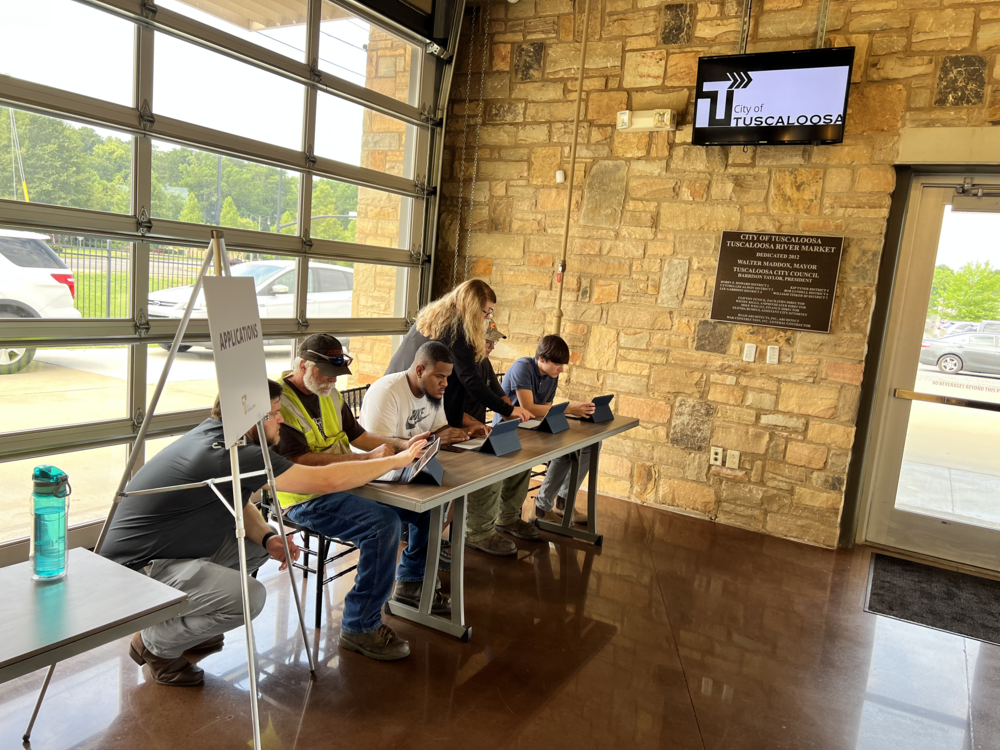 Eight Offers Made at Human Resource's Landscape and Grounds Maintenance Job Fair
August 9, 2022
On July 14, the City of Tuscaloosa's Human Resources Department held a Landscape and Grounds Maintenance Job Fair at the Tuscaloosa River Market.
Members of the Human Resources Department were in attendance to assist candidates with completing applications and conducting interviews. Open positions included Crew Worker; Crew Worker, Senior; and Equipment Operator. During the event, the Human Resources team conducted over 50 interviews.
As a result of the event, the City made eight job offers, all of which were accepted. The first new hire begins on August 15.
"It was great to see the number of enthusiastic applicants who came out to our hiring event," shared LaShonda Kemp, Chief Human Resources Officer. "I look forward to seeing how the selected individuals perform in their new roles.
The City of Tuscaloosa offers on-the-job training and a full benefits packaging including paid time off, Blue Cross Blue Shield health insurance and Retirement Systems of Alabama Membership. To see all open positions and apply, visit https://www.governmentjobs.com/careers/tuscaloosa.