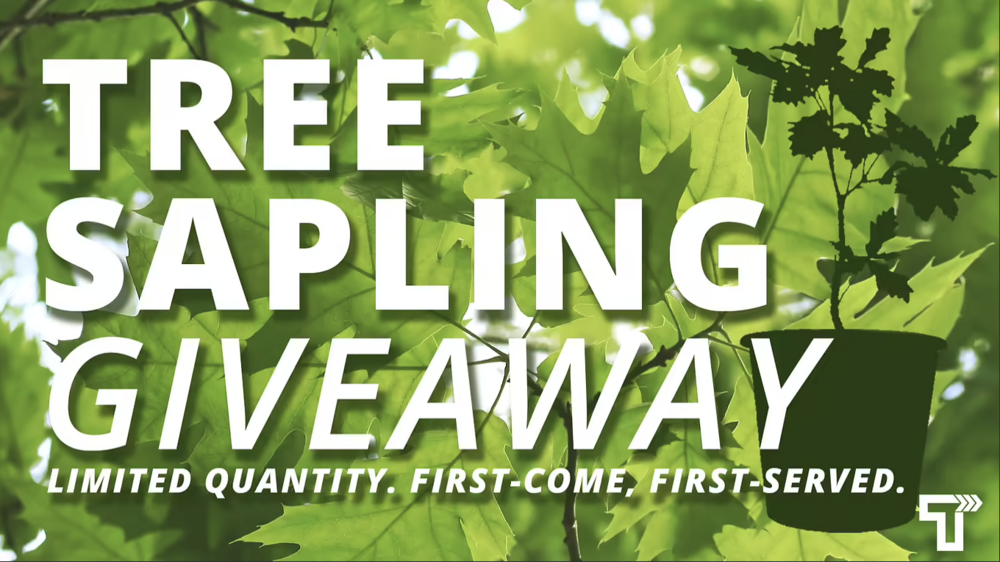 City of Tuscaloosa to Host Tree Sapling Giveaway at Tuscaloosa River Market
February 7, 2023
The City of Tuscaloosa will partner with the Alabama Power Service Organization to give out 350 container tree saplings at the Tuscaloosa River Market on Saturday, Feb. 25. The event, held in honor of Arbor Week, will begin at 8 a.m. and end when there are no trees left.

Saplings of several different tree varieties will be given away for free on a first-come, first-served basis with a limit of two per family. Due to the expected high demand, attendees are encouraged to arrive early. The event will also include the opportunity to learn tree planting tips and proper tree placement from Alabama Power arborists.

Sapling types will include apple, dogwood, holly, mulberry, oak, plum and more.

For more information, please call Tuscaloosa 311.