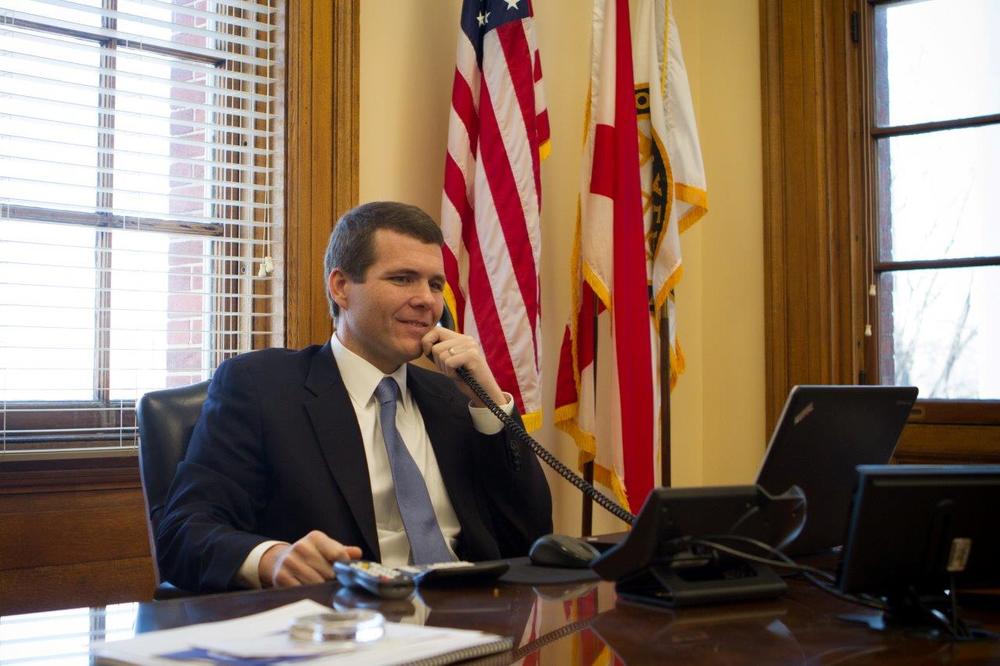 Mayor Walt Maddox Presents 2019 Budget Proposal to City Council
August 21, 2018
City of Tuscaloosa Mayor Walt Maddox presented his recommendations for the Fiscal Year 2019 operating budgets at the Aug. 21 City Council meeting. The budgets comprise the general fund and the water and sewer fund.
Specific comments and recommendations include:
-The $155,105,724 general fund budget and the $54,074,701 water and sewer fund budget totals combined operating budgets of $209,180,425.
-Employee cost of living adjustment of 2 percent and one step increase are included. There was no rise in employee health insurance costs, which remain at a 137 percent increase since 2006. Inflation has risen 33 percent. Health insurance outpaced inflation by 104 percent.
-The 2019 budget includes a $1 adjustment on residential and non-residential garbage, trash and recycling rates and a 1 percent increase in water and sewer rates, the lowest water rate increase in recent City history. The City currently subsidizes $1.8 million a year for environmental services, saving each customer $78 a year.
"We continue to do more with less and are driving Tuscaloosa's economy into a 21st century model," Maddox said. "While our estimated loss to online sales is still $5.3 million annually, our evolution to an experienced-based economy is starting to take shape, as evident in our 40 percent increase in lodging tax revenue since 2014 and 6 percent business license revenue growth in that same period."
For a complete review of the proposed budget, visit Tuscaloosa.com/towardtomorrow.