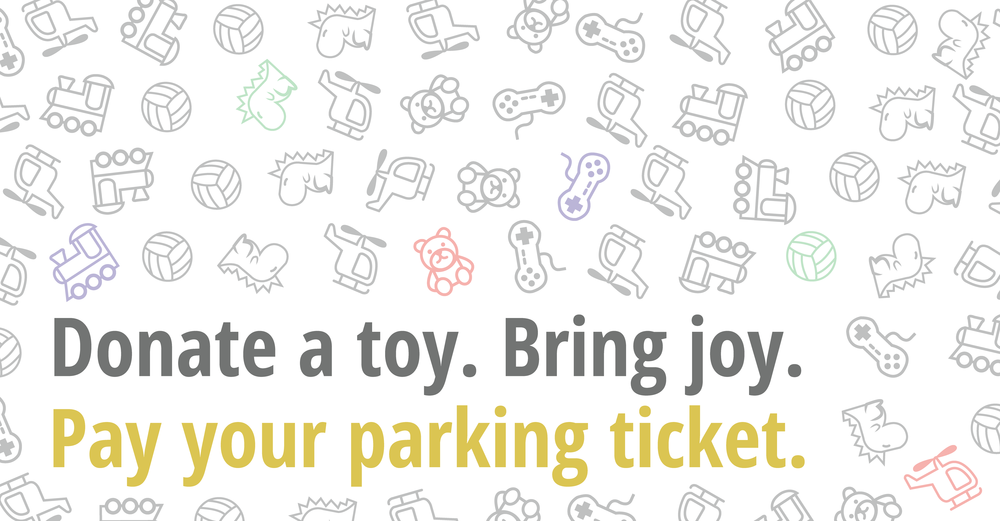 Tuscaloosa to Accept Toy Donations for Overtime Parking Ticket Fines
November 13, 2020
Beginning on Wednesday, Nov. 18, Tuscaloosa residents can pay off $18 city overtime parking tickets with a toy donation to Toys for Tots. Toys valued at $10 or more will satisfy a $18 parking ticket. Toys valued at $20 or more will be accepted in place of two $18 parking tickets.
"Toys for Tots donations in lieu of parking tickets is a great way we can be innovative in our community and make a difference," Tuscaloosa Mayor Walt Maddox says.
Participants can bring their toys to Tuscaloosa Municipal Court at 2122 6th St. between November 18 and December 14. The City requests a receipt for purchase or a price tag on the toy showing the value at $10 or more.