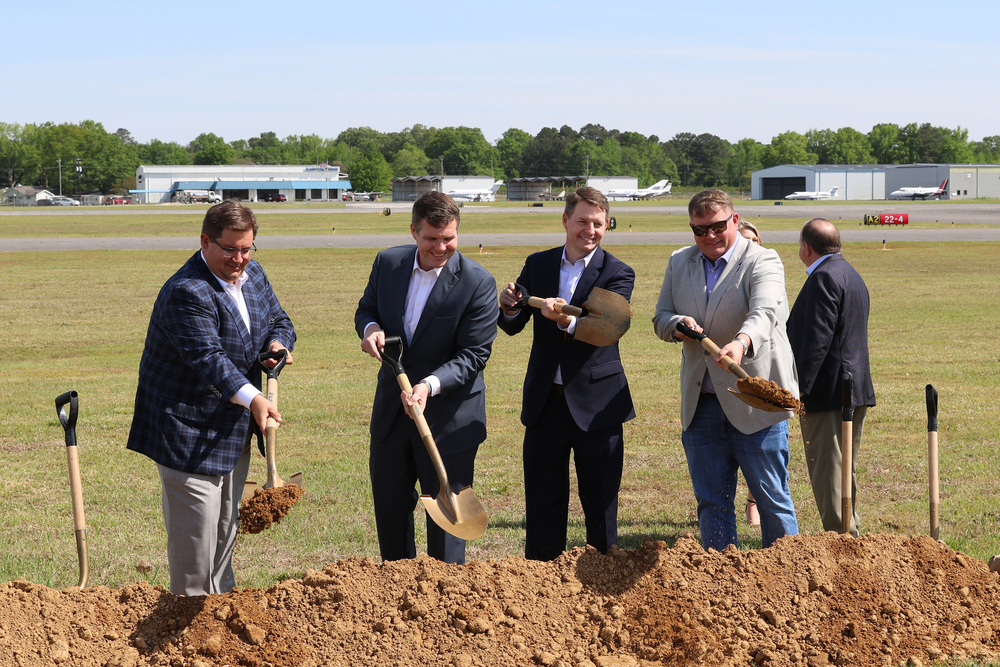 City of Tuscaloosa Breaks Ground on Tuscaloosa National Airport Runway Improvements
April 16, 2021
The City of Tuscaloosa has broken ground on the Elevate Tuscaloosa project to improve the Tuscaloosa National Airport runway.

Runway improvements will allow the airport to accommodate the current air traffic and cargo, as well as potential future commercial air service.

Constructed over 50 years ago, the primary runway was last repaved in 1995 and repaired in 2009. This project will go beyond repaving and rebuild the entire structure of the runway, removing the existing asphalt, creating a soil-cement base and placing new asphalt surface material. In addition, runway end identifier lights will be installed.

Community leaders gathered for a groundbreaking ceremony at the airport on Thursday, April 15.

Dave Pass, chairman of the Tuscaloosa national Airport Advisory Committee and member of the Elevate Tuscaloosa Connectivity Subcommittee, said that runway construction is the vital first step in meeting the growing needs of the community.

Mayor Walt Maddox stressed the community effort involved in making this project a success. "Our work on the airport today is an investment in the future of Tuscaloosa," the Mayor said. "These improvements will allow our airport to support our industries, economic development, the needs of the University of Alabama, and many of the other projects we are investing in now to build an even brighter future for Tuscaloosa."

Construction on the runway will begin on Monday, April 19 and is expected to be complete by the fall of this year.

To learn more, visit ElevateTuscaloosa.com.