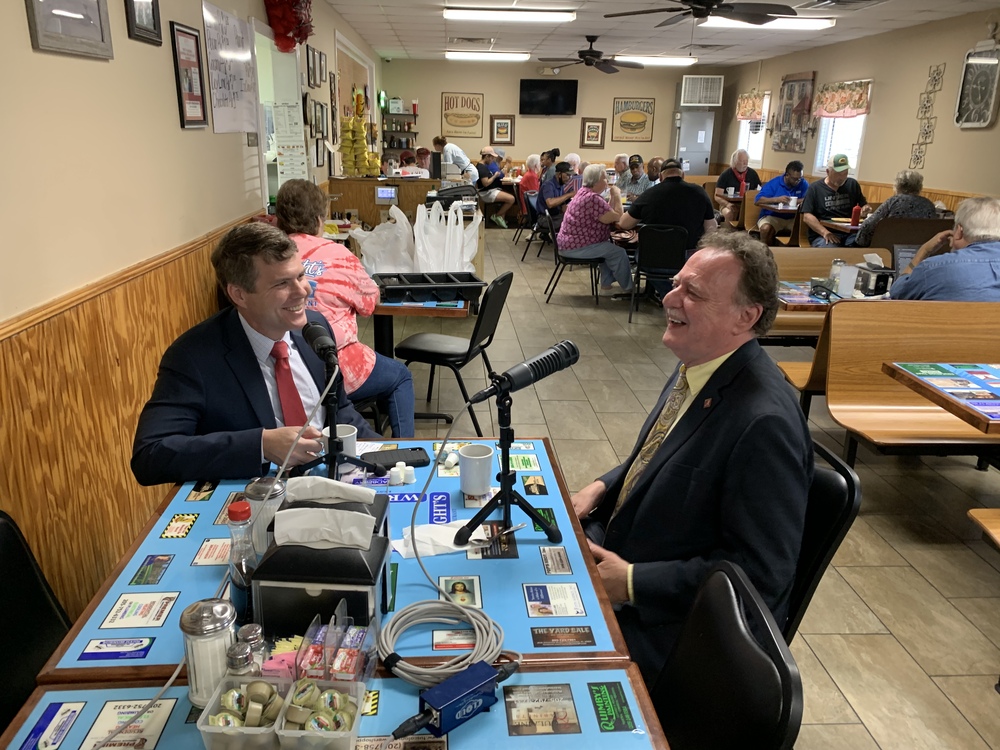 City of Tuscaloosa Launches Podcast with Mayor Walt Maddox
July 12, 2021
The City of Tuscaloosa has launched a podcast called Tuscaloosa Talk hosted by Mayor Walt Maddox. Episodes will be published every other Monday beginning July 12, and feature Mayor Maddox interviewing community members in different locations around the city.

"One of the priorities I identified for this term is continuing to make the City's work more accessible to the people we serve," Mayor Maddox said. "This podcast is another way members of our community can stay connected with what's happening in the City, and get a chance to meet the people who make Tuscaloosa the one and only."

Tuscaloosa Talk is available to stream on most podcast platforms, including Apple Podcasts, Spotify, Google Podcasts, and Amazon Music. A video of each episode will also be available at TuscaloosaTalk.com.

The first episode was recorded at Wright's Restaurant and features City Council President, Kip Tyner.

Learn more at TuscaloosaTalk.com.