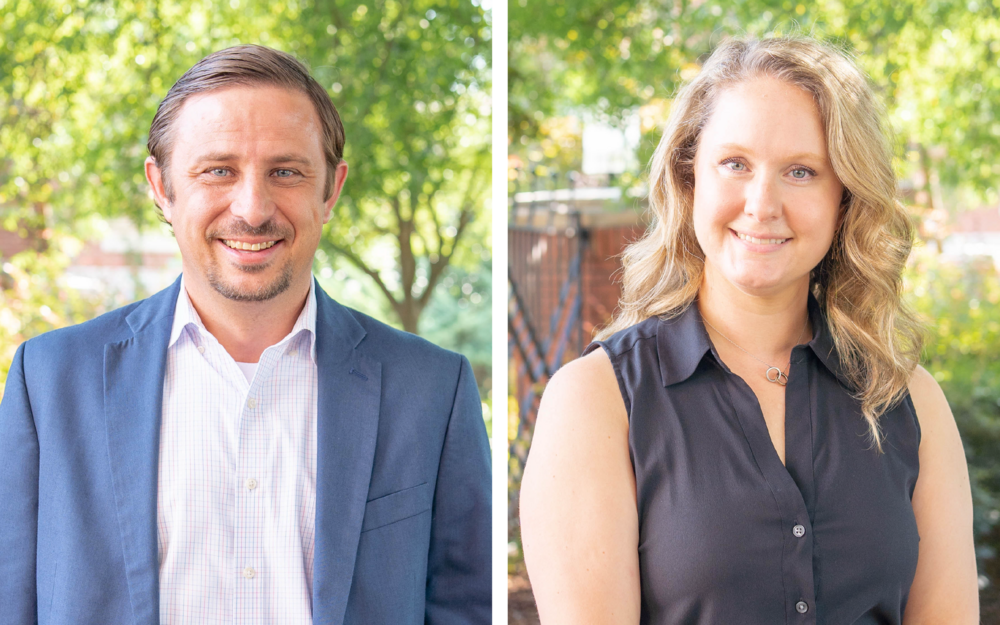 Mayor Maddox Appoints Executive Director of Infrastructure & Public Services, Chief Finance Officer
September 7, 2021
Mayor Walt Maddox has appointed Jarrod Milligan as the Executive Director of Infrastructure and Public Services, and Carly Standridge as the Chief Finance Officer, effective September 11, 2021.

Milligan has been an employee of the City of Tuscaloosa since 2007. He has served as a Wastewater Engineer, a Linear Assets Manager, Associate Director of Water and Director of Logistics and Asset Management for the Department of Infrastructure and Public Services.

As the Deputy Executive Director of IPS since 2018, he has been involved in the management of all Infrastructure and Public Services Department services.

He is a registered professional engineer and holds a Bachelor of Science in Civil Engineering from the University of Alabama. He and his wife, Brittany, have three children.
Standridge has worked for the City of Tuscaloosa since 2011. She has served as the Accounting Manager in Disaster Recovery, the Financial Manager in the Office of Federal Programs, and as Internal Auditor. She was appointed City Clerk in 2019.

Standridge is a CPA and holds a Master of Accountancy from the University of Alabama. She lives in Tuscaloosa with her husband, Adam and their son.

"I have full confidence in Jarrod and Carly to help lead the City of Tuscaloosa to a bright future," Mayor Maddox says. "They have both been invaluable team members for the duration of their service with the City, and have demonstrated excellent leadership skills during their time as Interim Director of IPS and Interim CFO, respectively."