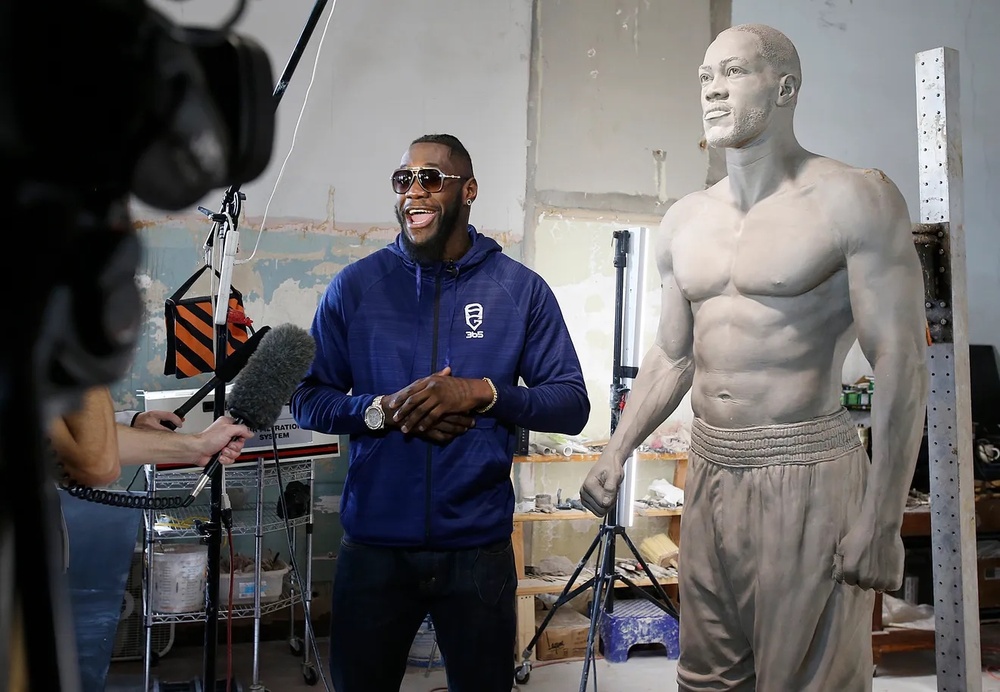 Tomorrow: (Rain or Shine) Deontay Wilder Statue Unveiling
May 24, 2022
On Wednesday, May 25 at 2 p.m., the City of Tuscaloosa and Tuscaloosa Tourism and Sports will hold a ceremony to unveil a statue of boxing Heavyweight Champion Deontay Wilder created by Tuscaloosa-based artist, Caleb O'Connor.

Because of the chance of rain, the ceremony will now be held inside the River Market (1900 Jack Warner Pkwy.)

The ceremony is free and open to the public.