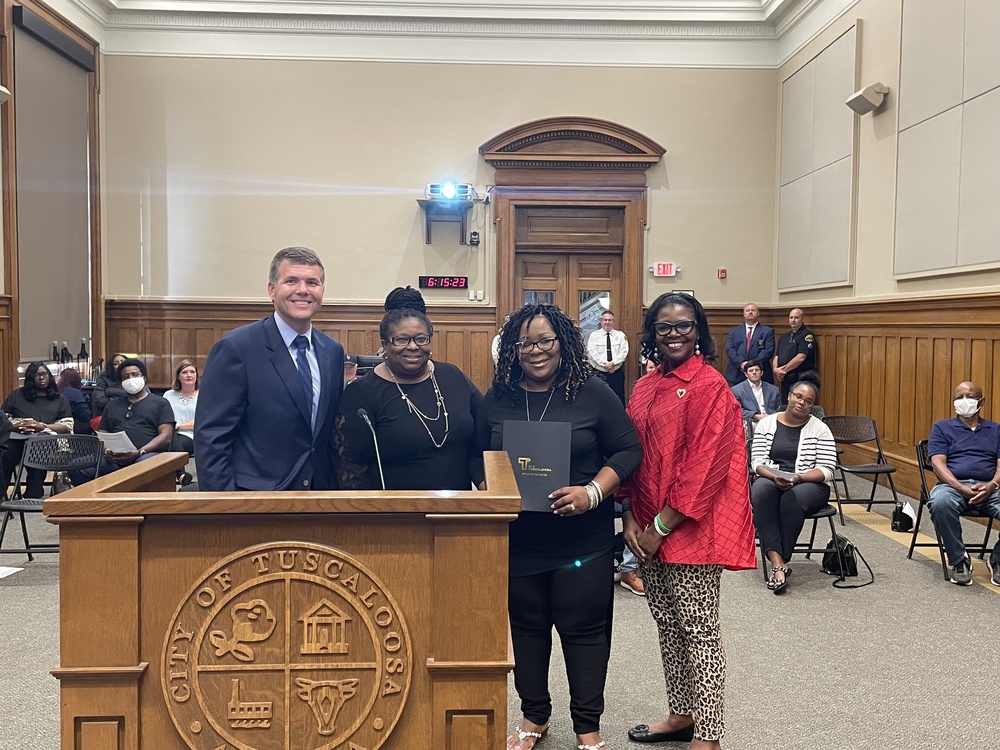 Mayor Walt Maddox Issues Juneteenth Proclamation
June 8, 2022
On Tuesday, June 7, Tuscaloosa Mayor Walt Maddox issued a proclamation declaring that June 19 will be officially recognized as Juneteenth in Tuscaloosa. This proclamation, originally issued in May, 2021, was re-issued this year to underscore its importance.
Additionally, the City will observe Juneteenth as a holiday for employees on Monday, June 20. This was proposed by Mayor Maddox as part of the fiscal year 2022 budget process and voted on by the City Council.
"Tonight is a special night where we recognize Juneteenth," Mayor Walt Maddox said at the City Council Meeting on June 7. "I'm very proud that this City Council used part of the budget passed in September to approve Juneteenth as an official holiday for City of Tuscaloosa employees."
Juneteenth commemorates the emancipation of enslaved African Americans in the United States. The holiday originated in Galveston, Texas in 1865, and was declared a federal holiday by president Joe Biden on June 17, 2021.