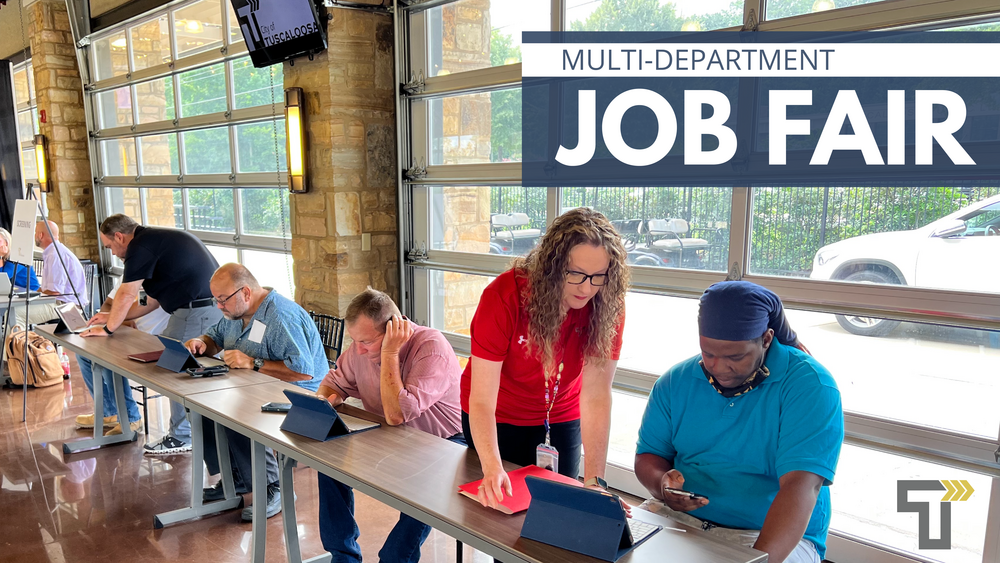 City of Tuscaloosa to Host Multi-Department Career Fair
February 8, 2023
The City of Tuscaloosa's Human Resources Department will hold a Career Fair on Thursday, March 2, from 10 a.m. to 2 p.m. at the Tuscaloosa River Market.

Members of the Human Resources Department will be present to help candidates complete applications. Interviews will be conducted on-site for various positions in the Environmental Services, Construction Facilities & Grounds, Arts & Entertainment and Water & Sewer departments.

Required experience varies by position. Position descriptions can be found

here

. Attendees may also apply online before attending the fair.

The City of Tuscaloosa offers on-the-job training and a full benefits package including paid time off, Blue Cross Blue Shield health insurance and Retirement Systems of Alabama membership.