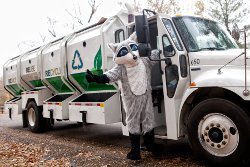 The City of Tuscaloosa is committed to environmental excellence.
In order to reach as many citizens as possible, the environmental educator collaborates with community stakeholders, educators and citizens to promote environmental events and identify present and future environmental needs in Tuscaloosa.
To request information or schedule tours of the City's recycling plant or other environmental facilities, contact environmental services at ESD@tuscaloosa.com or 205-248-4900.
Request a Tour or Presentation